14.12.2017 : † Neutralité du Net aux États-Unis † / 14.12.2017, † Net Neutrality in the United States †
Description de l'interface / Description of the experiment
FR / Le visiteur enfile son casque. Il se trouve sur la place du Luxembourg à Bruxelles non loin du parlement européen. Il est assis dans l'herbe. C'est l'heure de la pause déjeuner. Le visiteur voit à ses pieds ; un sandwich, une pomme, un livre de Bernard Stiegler et un Iphone. Le visiteur entre dans la peau d'un militant des libertés numériques. C'est une sale journée pour lui : la neutralité du Net vient d'être abrogée aux Etats-Unis. La FCC (Federal Communications Commission) a pliée. Pour se changer les idées, il tente de s'imaginer qu'une belle brune serait assise pas loin de lui. Rien à faire, le moral est bas et le discours d'un des pionniers de la défense des libertés numériques, John Perry barlow, lui revient en tête. Les temps ont bien changé.
EN / The visitor puts on his headphones. He finds himself in Place du Luxembourg, Brussels, not far from the European Parliament. He is sitting in the grass. It's lunchtime. At his feet, the visitor sees: a sandwich, an apple, a book by Bernard Stiegler and an Iphone. The visitor puts himself into the shoes of a digital freedoms campaigner. It's a bad day for him: Net neutrality has just been repealed in the United States. The FCC (Federal Communications Commission) has folded. To clear his head, he tries to imagine that a beautiful brunette is sitting near him. Nothing can be done, spirits are low. He remembers the speech of one of the pioneers of the defence of digital freedoms, John Perry Barlow. Times have changed.
Bande-annonce / Trailer of the experiment
Version française English version
Durée de l'expérience : 4 mins 11
Length of the experiment : 4 mins 11
FR / 14.12.2017, † Neutralité du Net aux Etats-Unis † fait partie d'une série d'œuvres en réalité virtuelle regroupées sous le nom de Carnet de voyage virtuel (CVV). Ce carnet de voyage s'intéresse aux libertés numériques et aux visions et productions liées à l'avancée des nouvelles technologies. Le collectif Singularité(s)/ Tech prône la défense des libertés numériques et une utilisation humaniste et collaborative des nouvelles technologies.
EN / 14.12.2017, † Net Neutrality in the United States † is part of a series of virtual reality works called Virtual Travel Journal. This travel journal focuses on the digital freedoms and the visions and productions related to the progress of new technologies. The Singularity/Tech collective advocates for the protection of digital freedoms and a humanistic and collaborative use of new technologies.
Equipe / Team :
Léa Rogliano – En collaboration avec / in collaboration with Christophe Boucher 
L'interface 14.12.2017 est en work in progress. Développée à chaque exposition, cette interface se construit avec le temps et grâce aux donations de ses contributeurs.
The experience 14.12.2017 is a work in progress that's updated at each exhibition. It's built over time and thanks to the donations of its contributors.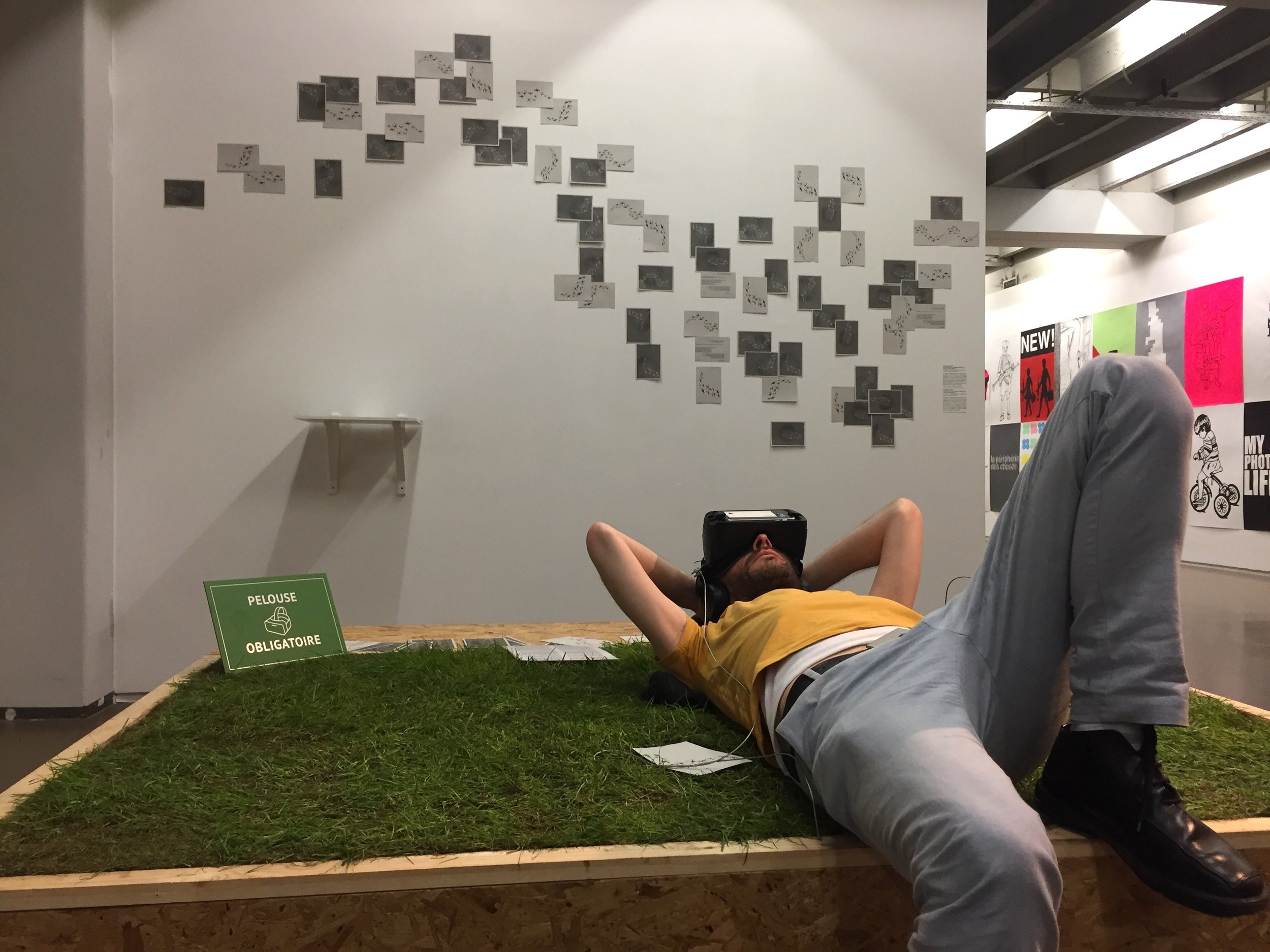 Ce projet a reçu le soutien de la commission Arts Numériques de la Fédération Wallonie-Bruxelles